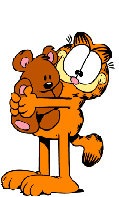 Welcome to my Garfield shrine!
As a child I would go to the library and bring home books of Garfield comics, reading them chronologically until I got to the most recent they had. Then I started all over from the begining. I did that a few times, desperately hoping they would have newer books, but eventually I gave up.
Nowdays I probably wouldn't find the Garfeild comics all that funny due to overused jokes, yet I can't help but feel fondness for Garfield the cat.
My Plush
Here is a 1981 plush my buddie got me as a gift!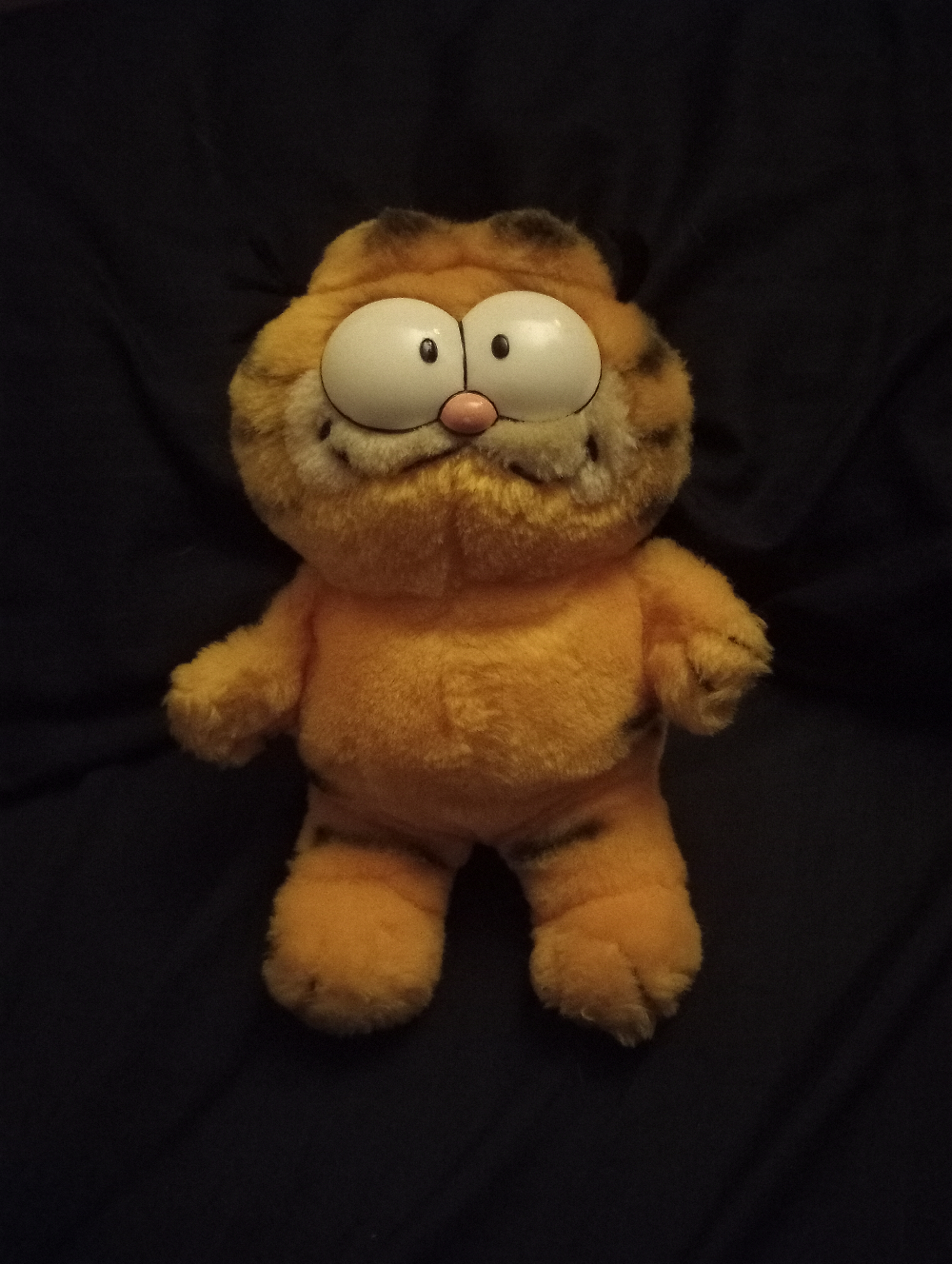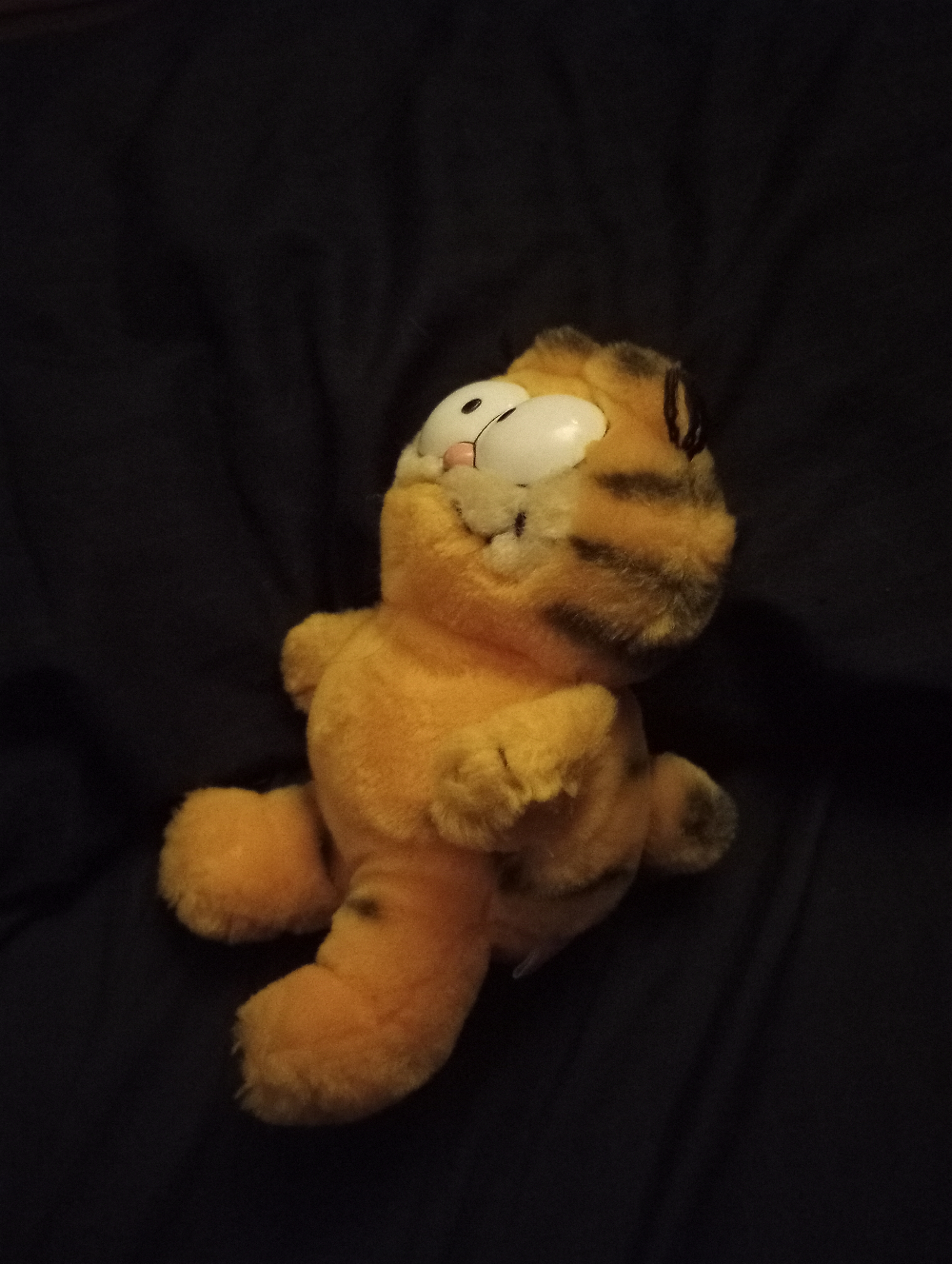 I was not at all expecting him, so I was very touched. I tend to be critical or indifferent towards gifts, as they are my least important love language, but he meant a lot to me. He now sits on my headboard :3
Tattoo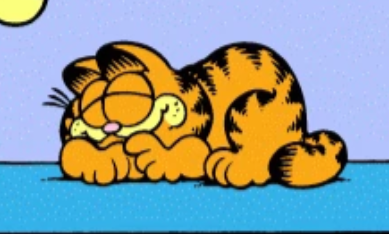 Evolution of Garfield
This wouldn't be a Garfield page without a style evolution image ;3

Note that this diagram does not show even intervals for years, instead I selected years based on how much Garfield's design has changed.
For a while now many people have made mock Garfield style evolutions, poking fun at how large Garfeild's eyes and feet have gotten, speculating how grotesquely large they will be in the future. Not suprisingly, Jim Davis's style evolution has slowed down a lot. Naturally an artist's style will change drastically in their early days of illustrating a new subject, and then over the years, the changes become a lot slower and more subtle. Notice how much Garfield's appearance changed from the beginning to end of 1978, where as he looks pretty much the same in 2019 as he did in 2007.
Why are Garfield's Feet so Large Now?
According to this article where Jim Davis is interviewed, Garfield's transition into a two legged character was encouraged by Charles M. Schulz, creator of the Peanuts.
If we look at the strips we can see evidence of this. Rather than gradually growing, the change in Garfields feet is an intentional decision by Jim Davis.






It's interesting to note that this signifigant change in how Garfield is depicted, occurs pretty early on on the strip, in 1983.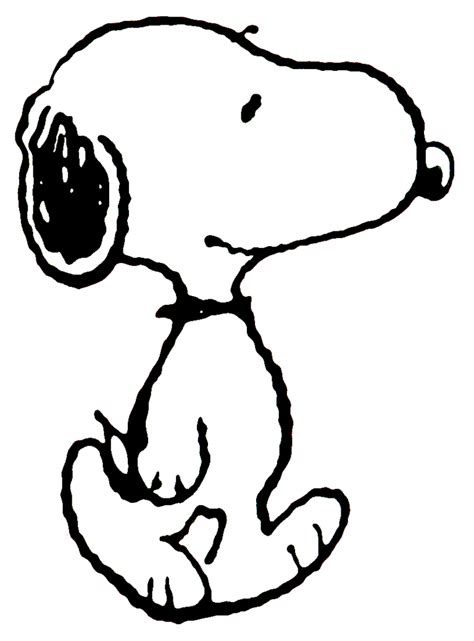 Cat Behavior
The more often Garfield stands on two feet, the less catlike he is. Thats not to say he was never anthropomorphized, but in the beginning Garfield was very much a cat, and it's sad to see the comic forget that.
Here are some strips/clips of Garfield being a kitty!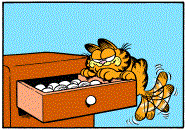 I personally favor his 1979 design; still catlike and round, but cuter than 1978.
Strips!
Read Garfield strips by the month here.
Garfield's Firsts
The first comics to depict Garfield's classic traits


Funny
Strips that actually got a chuckle out of me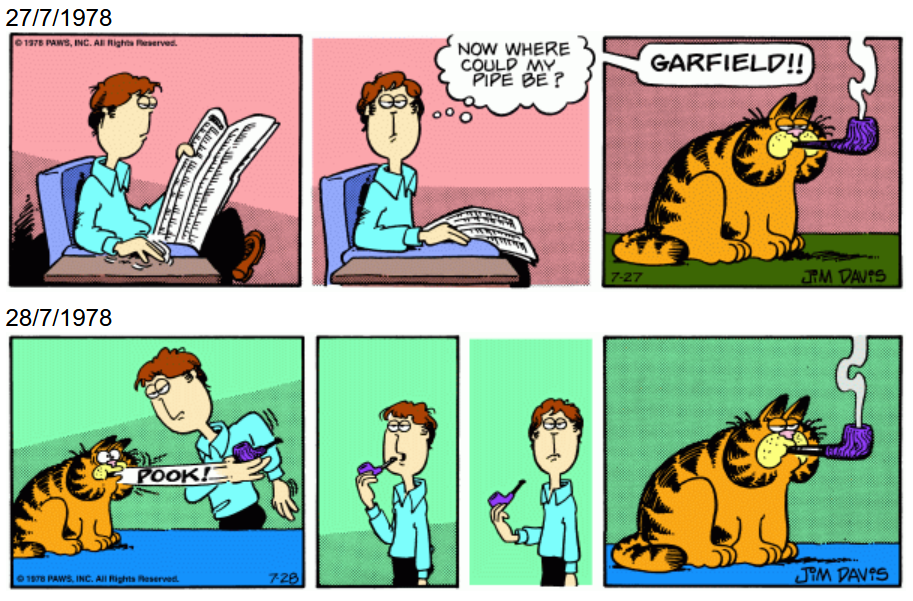 Transparent Garfield Images
Just Garfeild in poses I think are cute, or would be fun to put on a webpage as decoration :3
Sourced from the strips, backgrounds removed by me (aprox. 50 pngs, more to come!).